SUSTAINABILITY FOR ITALBRAS
We are firmly committed to sustainable growth:
for us, financial, social and environmental goals are a daily challenge,
one that we tackle tirelessly across all the Divisions
making up our business.
With in-house training, innovative projects and cohesion within the workforce,
we strive to achieve excellence in our products and in the services
we deliver while treading lightly on the environment.
Openness, Respect, Teamwork and Passion are crucial to our success.
We promote these values, ensuring that they are respected.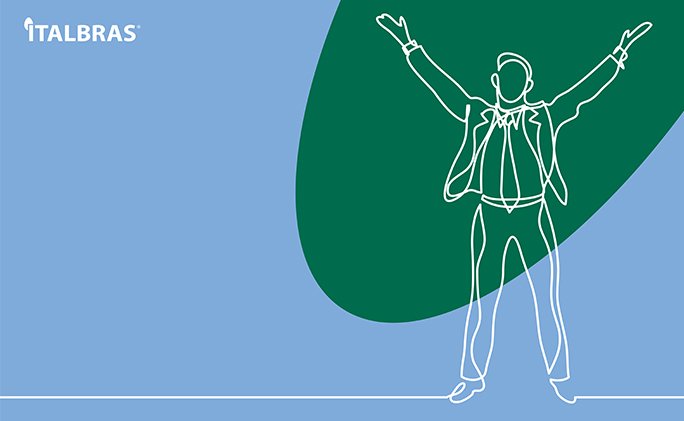 Openness
We communicate openly, accurately and with enthusiasm. We provide reliable and relevant information on our activities in a timely manner. We are open to new ideas and better ways of doing things.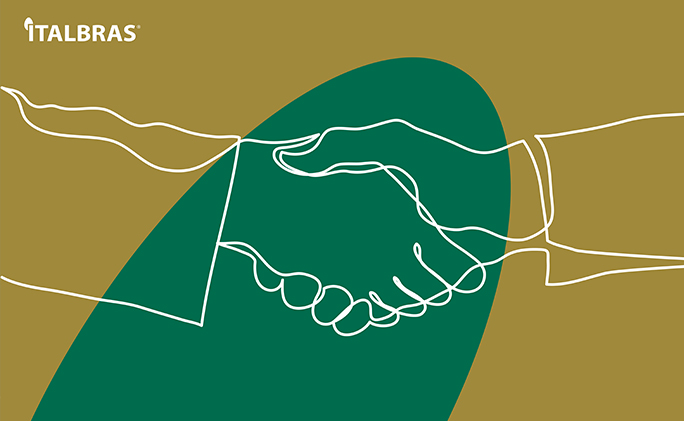 Respect
We show respect for each other and to our stakeholders. We do not compromise on occupational health and safety and act in an environmentally responsible manner.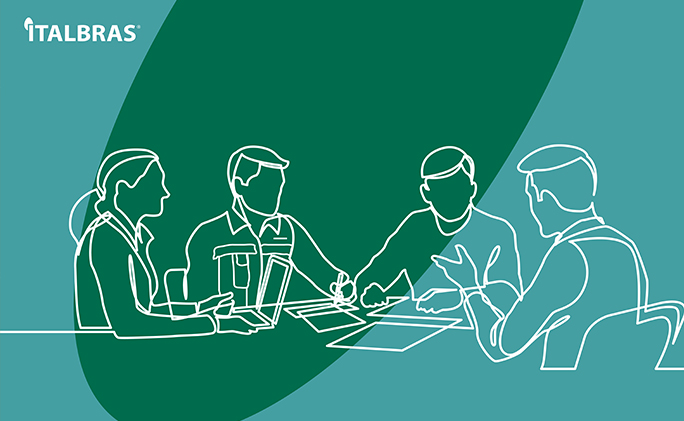 Teamwork
We believe in teamwork to realize our goals. By working together towards shared goals, we want our people to derive pride, satisfaction and fun from their work.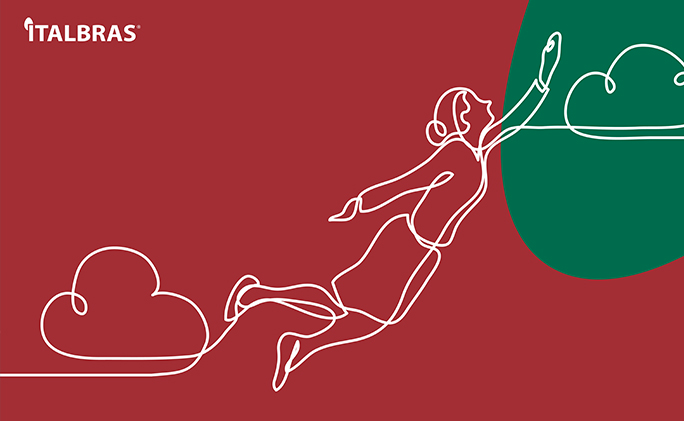 Passion
We keep the highest commitment to reach excellent performance and to satisfy our stakeholders' expectations. We are passionate about what we do and always strive for the best solution.
Wherever we operate, our reputation is a valuable asset.
We shall avoid any action
that would jeopardize respect for Italbras.
We are committed to complying with the Code of Conduct of our HeadQuarter.
SAFETY CULTURE
We do not compromise on safety.
Our ultimate goal is to create an accident-free working environment for everyone.
We promote a safety culture, providing for employees' participation in preventing workplace accidents.
We encourage people to report any dangerous situations
and we are committed to making safety a way of life for everyone.
Our Sustainable Procurement Charter reflects our commitment
to sustainable development in all areas of procurement.
It's a key tool in helping us determine the quality
of our suppliers and we would show a clear preference
for those partners who are able to demonstrate a commitment to sustainable development.
Ecovadis, the most internationally accredited platform
in the field of corporate sustainability assessments,
awarded Italbras the gold medal in 2021 for the quality of the
company's sustainability management system.
The analysis model adopted by Ecovadis verified our performance in
relation to 4 macro-areas: Environment, Labor Practices and Human Rights,
Ethics and Sustainable Purchasing.